Archive for October, 2013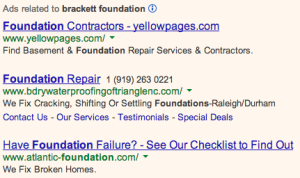 At Brackett Foundation, we are proud of our over 40 years experience in helping our our customers regain their peace of mind as quickly as possible and permanently fixing their foundation issues. It seems as though some of our competitors feel the same way. When recently do .... Read more...

October 22nd, 2013 by Brackett Foundation Repairs | Comments Off on Even Our Competitors Recommend Us!