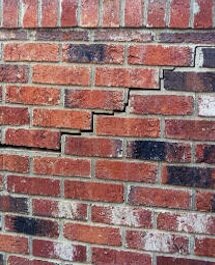 Is your house or commercial building is settling or sinking? While you may have heard of the term foundation failure– you may not know what to look for.
Are you seeing:
Cracks in your brickwork?
Cracks in your walls?
Bad misalignment in door or window frames?
A separation or gap between your chimney and your house?
If so, you may be experiencing foundation failure.Brackett Foundation specializes in providing solid, reliable support and stabilization solutions to permanently solve issues such as these.
In the foundation repair industry we use terms such as steel helical piles or underpinning piles, (some may refer to them as "screw jacks,") concrete piles, helical pilings, etc. to describe many of the different ways of how we make sure the issues you are having go away and never come back.
We aim to put you at ease as quickly as possible by providing straightforward, honest answers.
Give us a call at 919-806-5232 or fill out the contact us form to schedule your free inspection today.